Oshkosh, WI (February 7, 2008)
– ImproMed, Inc. is pleased to announce that Sylvania Veterinary Hospital of Sylvania, OH, has been chosen as the 2007 ImproMed Community Contributor of the Year Award recipient. Each year, ImproMed presents this award to a client that provides outstandi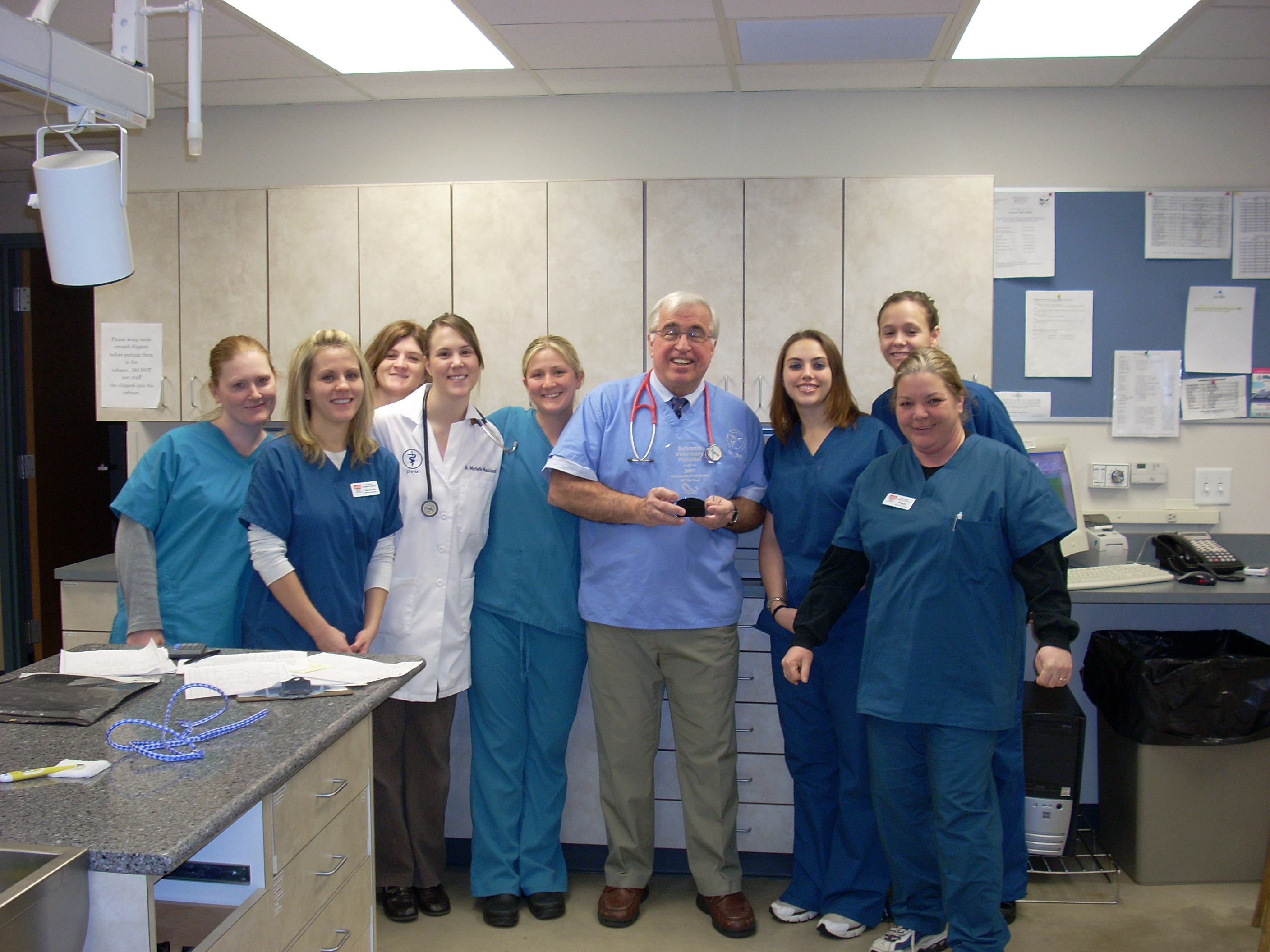 ng contributions to their local community.
As a practice, Sylvania Veterinary Hospital is community-minded and believes strongly in giving back. The hospital proudly donates their money and time locally through sponsorships, fundraising and volunteerism.
Financial donations by the clinic include two dog watering fountains local parks, Wild Wood and The University Trail, and their charitable foundation has awarded six $500 pre-vet scholarships and two $1,000 scholarships.
The hospital has also been involved in fundraising and sponsorships through participation in the Paws and Whiskers Cat Shelter's "Cool Cat Strut," the Maumee Valley Save A Pet's "My Furry Valentine" fundraiser, and the local tech school's "Dog Days of September" event.

Recently, Sylvania Veterinary Hospital organized a supply and fundraising event in response to Hurricane Katrina raising over $17,000 in less than two weeks for the Mississippi Veterinary Medical Association, and providing and two moving vans full of needed pet supplies.
The hospital also created three volunteer groups to give special attention to its patients and boarding guests: PET Pals was designed for area teenagers to volunteer their time, Aloha was created for adults to help make Sylvania's customer's visits more pleasant by greeting clients and occupying children during appointments, and the Cat Cuddlers give time and enrichment to the hospital's blood donor cats.
On top of all their volunteerism and sponsorships, Dr. Esplin writes a pet column for two local weekly newspapers, answers "Ask the Vet" questions in another newspaper, fills in on TV stations for their "Ask the Expert" segment and is the VNN contact for all media in NW Ohio.
ImproMed is proud to acknowledge Sylvania Veterinary Hospital and its nominator Dr. Robert Esplin for all of their outstanding achievements with the 3rd Annual ImproMed Community Contributor of the Year award. They commend Sylvania Veterinary Hospital for a job well done.
ImproMed is an award-winning developer and provider of business and medical management software for the veterinary industry. Since its inception in 1979, ImproMed's continuing mission has been to provide veterinarians with better software and better technical support by carefully monitoring changes in the veterinary medicine field and implementing program suggestions from their clients.