Oshkosh, WI (March 3, 2010)
– ImproMed, Inc. is pleased to welcome Theresa Brockman to the company as a part-time Marketing Writer, part-time RmCards.com Specialist.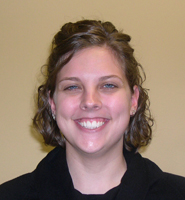 As the Marketing Writer, the University of Wisconsin-Oshkosh graduate will be writing and designing marketing documents, brochures, and sales pieces for both prospective and current clients of ImproMed, detailing its products and services.
And as th e RmCards.com specialist, the Ripon native will be responsible for working with new and current customers regarding their direct digital printing needs.
ImproMed was rated #1 in Client Satisfaction in the 2008 Trends survey, and is a world-leading developer and provider of business and medical management software for the veterinary industry. ImproMed continues to provide veterinarians with the best software and knowledge management solutions by carefully monitoring changes in the veterinary medicine field and implementing program suggestions from their clients. It has also experienced business growth through the 2009 acquisition of Sunpoint Software, Inc. and the 2010 merger with Vetech Software Services, Inc.
###