Oshkosh, WI (October 5, 2009)
– ImproMed, Inc. is thrilled to announce its team 'ImproMed Thinks Pink' raised more money than any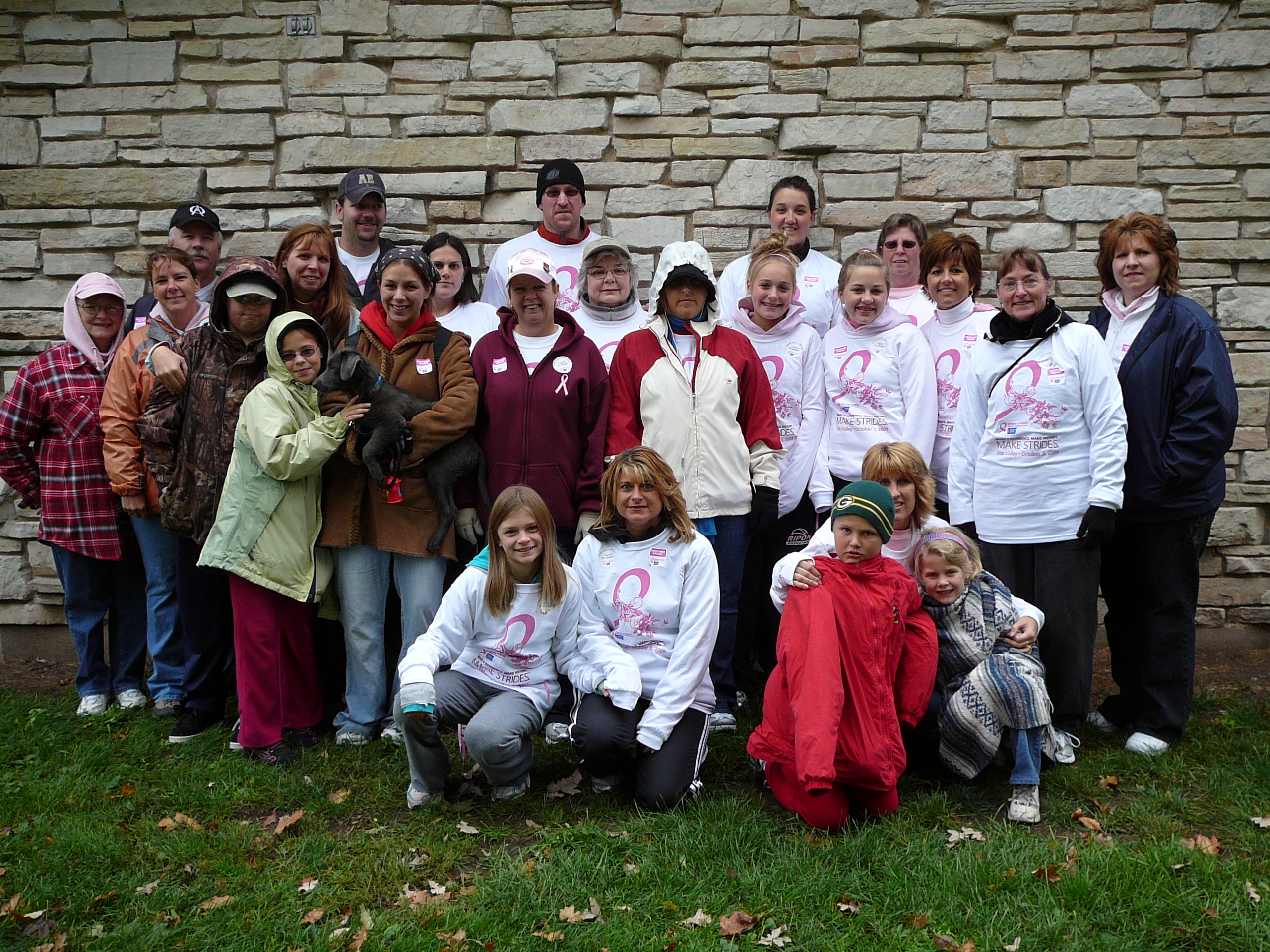 other team for the
2009 Making Strides Against Breast Cancer of Fox Valley 5k walk on Saturday, October 3rd.
Making Strides Against Breast Cancer is the American Cancer Society's premier event to raise awareness and dollars to fight breast cancer, and ImproMed's 25-member team bonded together over this cause that has affected too many of its employees. Through company events such as the Community Bake Sale, Silent Auction, Wear Jeans to Work Week and other raffles, the team was able to raise a total $5,618.50.
"Because of the support of our co-workers, families and friends, the event was able to raise more than $32,000 to find a cure for breast cancer," said the Team Captain Laurie Johnson. "Everyone who contributed in one way or another, through fundraising efforts, raising personal donations or walking, made a difference for this disease."
ImproMed was rated #1 in Client Satisfaction in the 2008 Trends survey, and is a world-leading developer and provider of business and medical management software for the veterinary industry. Since its inception in 1979, ImproMed's continuing mission has been to provide veterinarians with the best software and knowledge management solutions by carefully monitoring changes in the veterinary medicine field and implementing program suggestions from their clients.