Oshkosh, WI (October 29, 2009)
– ImproMed, Inc. is pleased to announce the hiring of Jackie Schertz as its Marketing Writer.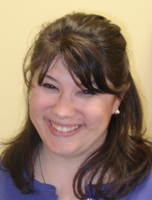 A Marquette University graduate, Jackie will be writing and designing marketing documents, brochures, and sales pieces for both prospective and current clients of ImproMed, detailing its products and services.
Jackie is a Wauwatosa, WI, native.
ImproMed was rated #1 in Client Satisfaction in the 2008 Trends survey, and is a world-leading developer and provider of business and medical management software for the veterinary industry. Since its inception in 1979, ImproMed's continuing mission has been to provide veterinarians with the best software and knowledge management solutions by carefully monitoring changes in the veterinary medicine field and implementing program suggestions from their clients.
###