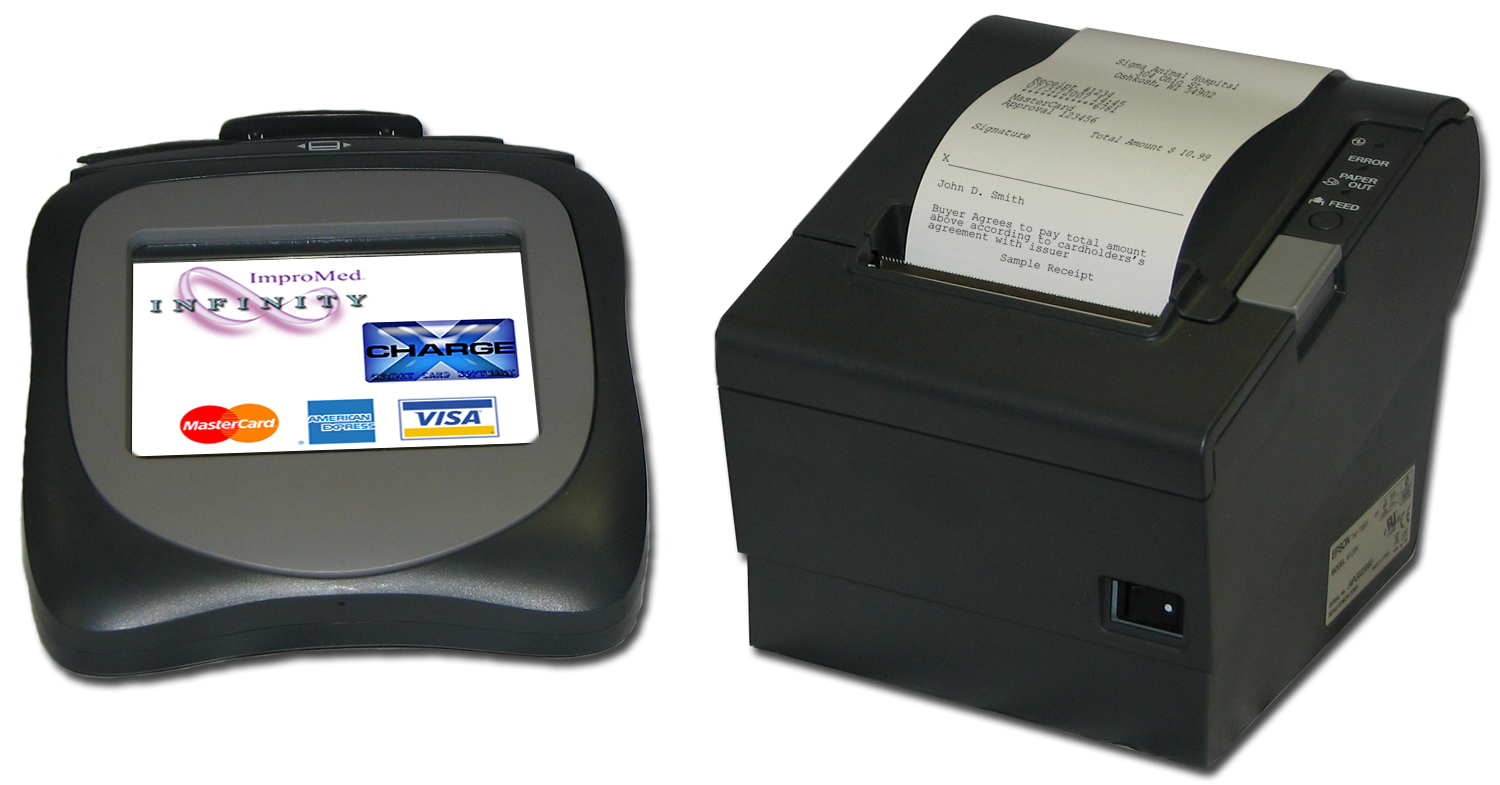 Oshkosh, WI (August 27, 2007)
– ImproMed, Inc. is excited to announce it has added X-Charge Integrated Credit Card Processing to its Infinity practice management software package.
Integrating with X-Charge a
llows Infinity users to initiate authorization on credit card purchases directly through Infinity's Point-of-Sale Screen. Designed to
aid Infinity users in becoming more efficient and enhancing their business image, this latest feature eliminates the need for bulky stand-alone credit card terminals that take up extra space and often require replacement as the industry changes. Users of X-Charge simply swipe the card at the computer or manually enter the card information, and the software does the rest. Transaction authorizations are fast and users will be able to print a combined receipt for the customer.
X-Charge software is included with Infinity, and provides users with the fastest and easiest Point-of-Sale and Inventory Management software in the veterinary industry.
To learn more about X-Charge in conjunction with Infinity, please visit
www.impromed.com
or
www.impromedx.com
. For rates and fees, contact Monique DeChaine at X-Charge at 866-367-9734
.
ImproMed is an award-winning, world-leading developer and provider of business and medical management software for the veterinary industry. Since its inception in 1979, ImproMed's continuing mission has been to provide veterinarians with the best software and knowledge management solutions by carefully monitoring changes in the veterinary medicine field and implementing program suggestions from their clients.
###
CAM Commerce Solutions, Inc. is a registered ISO and MSP of HSBC Bank, National Association, Buffalo, NY